Nitetronic APP
Record your sleeping time, quality and snoring time, intensity.
Weekly Summary
With the Nitetronic anti-snore pillow, you can easily track your usage through the accompanying App. As long as your App remains connected to the pillow, you can effortlessly keep track of how many days you've used the pillow for.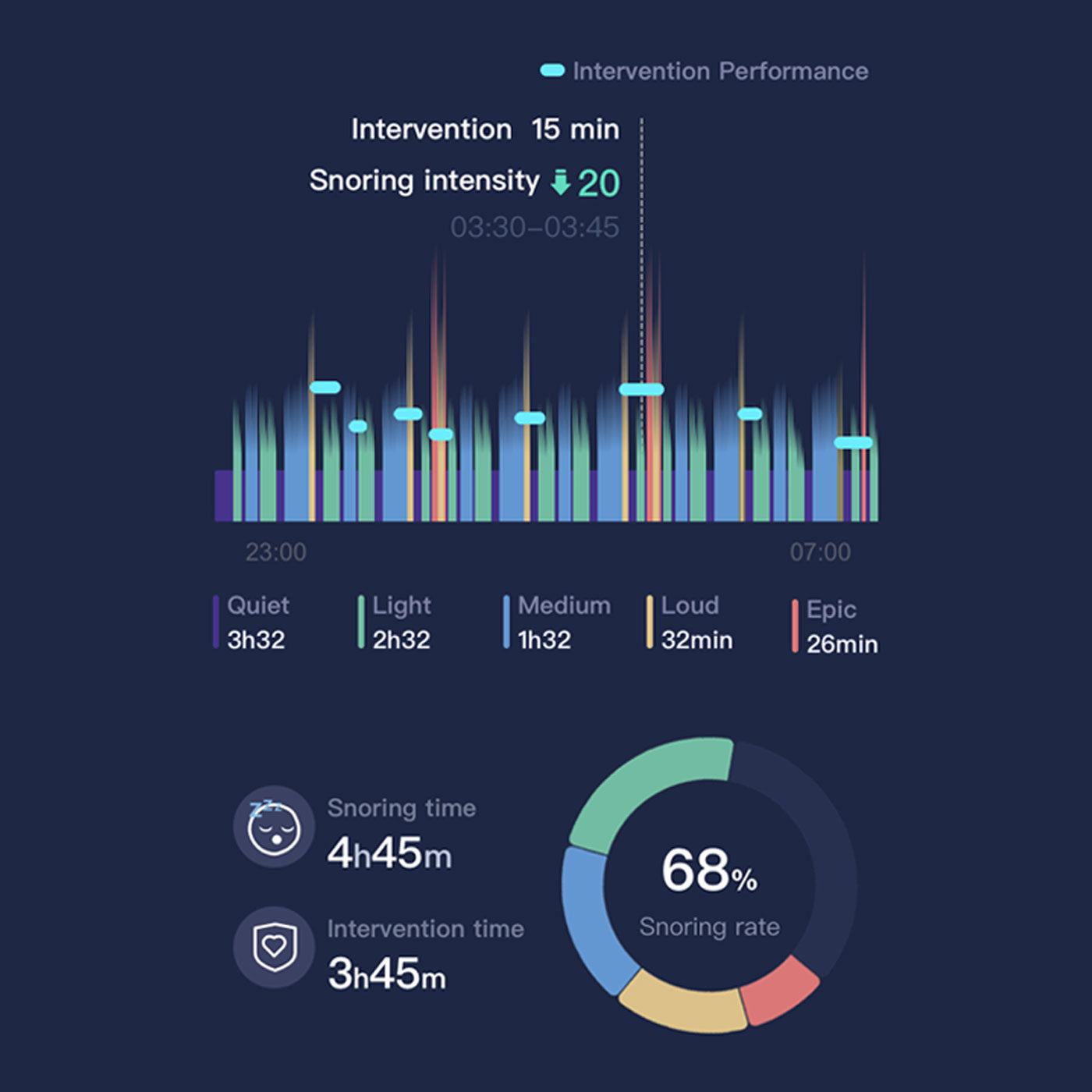 Intervention Performance
Nitetronic's anti-snore pillow provides a sleep report with daily or weekly data on snoring intensity, effectiveness rate, intervention time, and more. Four snoring intensity levels are measured: Quiet, Light, Loud, and Epic.
Intervention Setting
Adjust intervention settings on the Nitetronic anti-snore pillow to customize your experience, including snoring detection sensitivity and intervention intensity. Higher levels mean more sensitive detection and stronger air chamber inflation.
Set Up
Check the video below to see how to connect the APP to the pillow.